blushtan was created for one simple reason
to provide real looking fake tans using natural ingredients.
Since opening our first studio in Wellesley, MA in 2011, we have expanded to 15 states and continue to grow by sharing our blushtan™ concept through an exclusive licensing program called blushpro®. All licensed blushpro® consultants share our industry ideals and vow to maintain not just beauty, but also health and sunless education as their top priorities. No matter which blushtan™ studio you visit, we guarantee healthy, natural looking results for every skin tone, every time.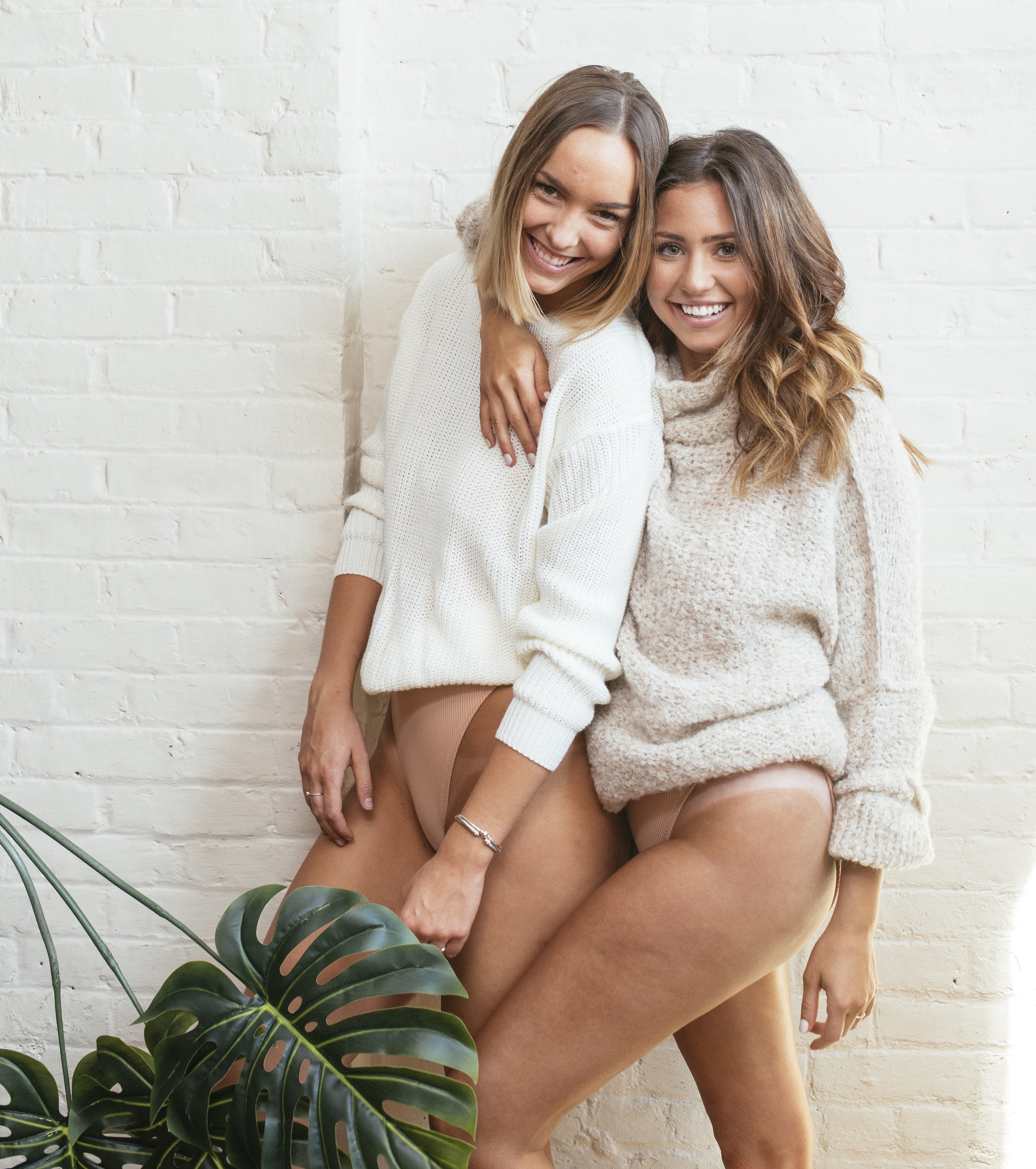 our tans may be fake but our people aren't.
Although fake tans are our thing, when it comes to the rest of our company, we prefer to keep it real. Our ads won't show runway models, blinged-out bikinis or retouched bodies. Instead we choose to feature real clients, embrace our cellulite and focus on what we love about our bodies- like how great our legs look with a fresh spray tan ;)
For you first timers, we understand the thought of being undressed in front of a stranger might be scary. We've been there. Our promise: We will do our absolute best to make you feel as comfortable as possible.
We do not believe in the stereotypical, one-color-fits-all 'tan' result, so we created our line of blushtan® professional solutions to include different color bases, along with multiple levels of darkness within each base. All of these options allow our consultants to mix over 100 different custom colors and provide natural looking results for all skin tones.
All blushtan® products and solutions are doctor formulated with health in mind. We continuously aim to increase our use of naturally derived ingredients whenever viable to provide a guilt-free, glowing result our clients can feel good about.
Our spray tanning solutions are:
* Water-based
* Composed of the highest quality, premium grade DHA
* Erythrulose-free
* Non-comedogenic
 
* Contains only FDA-approved ingredients
* Hypoallergenic
* Free of harsh dyes + chemicals
* Fragrance-free
* Oil-free
*Alcohol-free
*Paraben-free
*Vegan
*PETA-approved
*Nut-free
*Dermatologist Approved
*Cruelty-free
*Not tested on animals
*Gluten-free